Odulo Enterprises

Consulting Services

Customer Testimonials
Customer Testimonials
---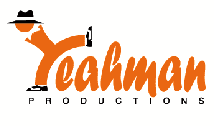 We were to hold a large international five-day event, for which people needed to register and prepay. A printed registration form was made available in the brochure, but the form was very complex, and no system was in place to capture and process the data. Registration information would have to be hand entered into a spreadsheet for each sign-in and check payment or cash at the door would have to be collected. Also, statistical reporting and printed rosters would need to be generated and to do this in a spreadsheet would be very time consuming and limited.
Daniel designed, developed, implemented, and managed for us a web-based registration system with a SQL Server database to handle the results, and set up e-payment capabilities. He built secure interactive on-line reports, many with data editing capabilities, for our staff to process and interact with the data. He also built an MS Access solution to handle sign-ins and last minute reporting and analysis at the event location.
We don't know what we would have done without this automated system. We certainly did not have the manpower to handle these registrations manually. As a result, 80% of attendees have registered over the web, half of them paid electronically. The ability to see all totals in real time over the web was invaluable. Without the use of the MS Access solution onsite for registrations, we would have not been able to efficiently track who had signed in, who had purchased which package and options, and who still owed money.
Rob van Haaren
Yeahman Productions
---


Accelerating Innovation in Biomedicine
AcroMetrix is providing biological samples to a major medical diagnostics manufacturer and its worldwide affiliates. We produce well characterized specimens containing known amounts of hepatitis B virus (HBV), hepatitis C virus (HCV) and HIV that are then used to train and qualify new users of the manufacturer's diagnostic test kits for these viruses.
This project involved the production of over 100,000 specimens, some of which contained HBV, HCV, or HIV at different concentrations, while others were negative for all viruses. Each specimen was labeled with a unique bar code number. It is extremely important that each specimen be correctly identified, so data integrity was critical to meeting our customer's needs. Prior to Daniel's involvement with this project, the specimens could only be identified with the barcodes, so each and every specimen was manually recorded into our production documents for future tracking and identification. The barcodes on the specimen vials were then scanned into a Microsoft Excel spreadsheet that was sent to management for importation into a simple Microsoft Access database. This process proved to be extremely time consuming, and the resulting database was difficult to manipulate and of limited utility.
Daniel designed and developed an application in Microsoft Access that allowed us to quickly, efficiently and reliably manage all of the information associated with these products. Specimen information, production part numbers and lot numbers, barcode IDs, and all other relevant information can now be easily entered using customized smart input screens. Barcodes can now be directly scanned into the relational database, which allows us to easily query data and generate reports. The application is multi-user and fully secure to guarantee data integrity. It is intended to be an information management tool that facilitates manufacture, packaging, shipping and tracking of the individual specimens, both at AcroMetrix and at our client sites worldwide.
Overall, we are very pleased with Daniel's application. It has saved us time and money, improved the quality of the information associated with our products, and helped us better serve our own customer.
Paul D. Neuwald, PhD
Vice President, Research & Development
AcroMetrix Corporation
---
Contact Webmaster
This page was last modified 05/16/2006
Copyright © 1996-2006 Odulo Enterprises, All Rights Reserved.